Sponsors
THANK YOU TO ALL TWC SPONSORS!
The Taranaki Windsurf Club would like to thank the following companies. Without your help and generosity we wouldn't be able to keep running this awesome event!
Interested in sponsoring? Then Contact Us to find out how.
Support the Sponsors that Support the TWC !
Carbon Art Windsurf boards are designed to take your windsurfing performance to the highest level. Every board is made to your order using our leading edge production process.
Designed & Built in New Zealand | Tested & Enjoyed Worldwide
Website: www.carbonartwindsurf.com 
NZ BoardStore: We are NZ's Premier Watersports Store. Open 7 days a week, and only 200 metres from NZ's most popular windsurfing spot.
Website: www.nzboardstore.co.nz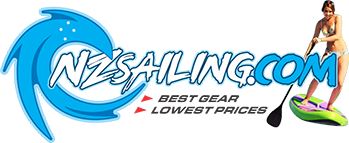 NZ Sailing: Our goal is to reduce the cost of sailing and other watersports so that more people can enjoy the benefits of these great sports in New Zealand Waters.
Website: www.nzsailing.com
Spore* is a freelance graphic design studio that offers a wide range of services for all your design, illustration and photographic requirements. Proudly supporting the TWC with awesome T designs since ages ago!
Website: www.spore.co.nz
Water Nomads is New Zealand's premium water sports rental specialist. We focus on long term board rental for windsurfing, SUP, surf and sea kayaks.
Website: Water Nomads
At Vertigo Surf we have over 100 surfboards in stock, as well as heaps of Fins, SUPs, Snowboards, Wetsuits and Surf Accessories. We pride ourselves on making sure you end up with the boards that works for you.
Website: www.vertigosurf.com
Juno Gin is at the heart of a collection of New Zealand Premium Gins by BeGin Distilling. BeGin Distilling Ltd is the husband and wife partnership of Taranaki locals Jo and Dave James. A place where engineering meets the love of gin!
Website: www.junogin.co.nz
Windsurfing New Zealand's focus is on building up the local clubs, getting more clubs going, getting more sailors into clubs, and of course getting more people both young and old into windsurfing!
Website: http://www.windsurfingnz.org
Gaastra and Tabou Windsurfing NZ is founded in a love for the brand and the sport. Supplying top quality gear from some of the worlds top brands
Website: http://www.gaastra.co.nz